From the Desk of Pastor Kevin Ballard
Welcome to our growing church family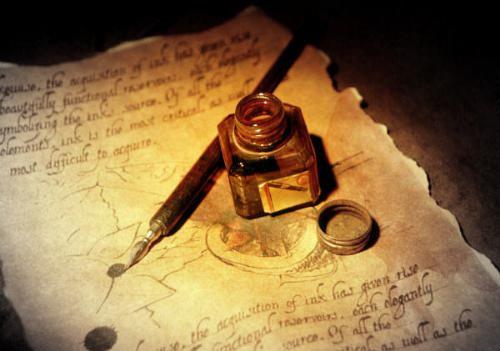 CCI PRAYER PARTNERS
SUNDAY 1-19-2020
There will be no Pastor's pen this week. 1-19-20
Pastor Paul will be bringing a timely message on 'FAITHFUL OBEDIENCE'
The below message is meant to encourage us to stand in faith. Be blessed!
JUSTIFICATION BY FAITH
Dear Prayer Partners,
This Sunday (01/12) we begin a brand new study in the book of Galatians. It's the Apostle Paul's first letter. He wrote to the churches in Galatia the importance of knowing they are saved by their faith in Jesus Christ.
Paul had ministered in Galatia on his first missionary journey (Acts 13:13-14:28). And, while there, he saw and experienced the mighty work of the Holy Spirit in bringing many men and women to faith in Jesus Christ.
Later, Paul had heard that some had come to the churches, where he had ministered, and claimed that their salvation was not complete. There were so called "works" that needed to be added for them to experience full salvation.
Upon hearing this, the Holy Spirit moved upon Paul and the result is the 'Book of Galatians.' Unlike Paul's other letters, there is no introduction or greeting. Instead he forcefully presented his position that "justification comes by the grace of God, by faith alone in Christ alone."
Some have called this letter, the 'Magna Carta' of the New Testament. In six short chapters the believer is given the definition of what it means to be saved and liberated from the law of sin and death.
To help understand the importance of "justification by faith" we will go all the way back to the Old Testament book of Genesis (15:1-21).
The setting has Abram coming back from rescuing his nephew Lot, who had been taken captive. He was very grateful for the Lords help in securing the military victory. Yet, he was also fearful about a counter attack from the Kings he had defeated. This led him to also think about what would happen in the event of his death.
As he pondered this dilemma God met with him and made a covenant. And, when Abram heard the promise that God made, the Scripture declares, "and he believed in the Lord, and He accounted it to him for righteousness" (Genesis 15:6).
Abram' statement of faith is the foundation for what the Bible teaches concerning being justified (declared righteous) by faith in God. And, I believe it is a great introduction to the study in Galatians.
Please invite as many as you can (Sunday, 10:00 am). Time is short. Jesus is coming and the harvest is plentiful.
Hope to see you,
BLESSINGS,
Pastor